Our Faculty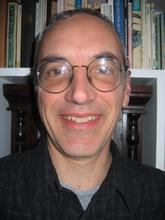 Co-founder, program director, and teacher Brian Boyd has taught English immersion courses for more than 20 years and has directed English programs in Maine for the last 15 years. A graduate of Harvard College (BA) and New York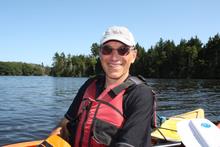 University (MA), he has taught writing and literature at New York University, College of the Atlantic, Rockport College, and the University of Maine, and has lived in Denmark, England, and France. His short stories have been published in magazines, and his interests, besides literature, include history, Celtic music, outdoor sports, and family activities.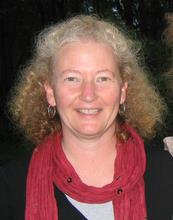 Co-founder and teacher Kit Harrison is a graduate of Harvard College (BA) and Bank Street College of Education (MS). She has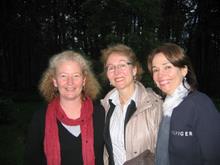 worked as a teacher and administrator in elementary schools for over 20 years. As a child she lived in Japan and India, and as an adult she has lived in the French Pyrénées near the Spanish border. Her interests include children's literature, language learning, and cooking.
Teacher Tomm Shockey (PhD University of Connecticut, MA Middlebury College/ Johannes Gutenberg Universität Mainz, BA Dartmouth College) is a former professor of German at the University of Connecticut and visiting professor of German at the University of Salzburg in Austria. Besides teaching both English and German in Germany, Tomm has taught English in Orel, Russia (the home of Turgenev) and in Japan, where recently he was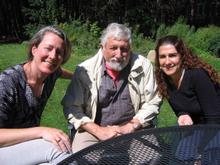 English language consultant for the Aomori Winter Asian Games Organizing Committee. His interests include woodworking, antique clocks, amateur radio (international short-wave), classical music, and reading both in English and German. Tomm has taught English at the Acadia Center since 2002.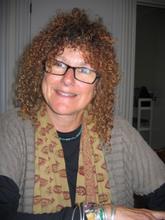 Teacher Francine LaPorte (MA in Teaching English to Speakers of Other Languages, BA Honors in French, Hunter College, City University of New York) joined the Acadia Center staff in the spring of 2006. Following careers in show business (specifically rock 'n' roll), publishing, and catering, Francine dedicated thirteen years to teaching middle school English as a Second Language, French, and Spanish. She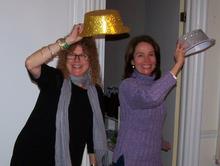 served as the TESOL Coordinator for the Institute for Collaborative Education for seven years and also taught ESL in Hunter College's outreach program.  After a lifetime in New York City, Francine relocated to Maine to pursue other interests. As a middle school teacher she coordinated the Aomori (Japan) / Camden (Maine) Exchange Program and led student groups to Japan. She has a passion for travel, languages, learning about other cultures, cooking, gardening, knitting, kayaking, bird watching, ceramics and mosaics.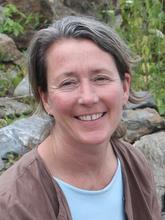 Teacher Corinne Wilson (MA University of Southern Maine, BA University of New Hampshire; student teacher at King Alfred's College, Winchester, England) During her 20 years of teaching, Corinne has focused on the integration of reading, writing, and meaningful content. She has taught language arts in the public schools and privately instructed students on an individual basis. Corinne has been a tutor in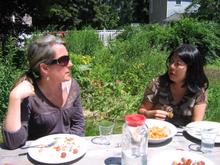 such remote places as Bequia, a small island in the Grenadines. She also assisted in leading a small group of German-speaking professionals on a six-week hiking trek above the Arctic circle in the Brooks mountain range of northern Alaska. Corinne loves hiking, sailing, photography, music, reading, and knitting. Most of the time, when she is not teaching, Corinne is with her family sharing her love for the beautiful Maine coast.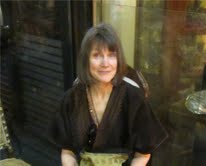 Teacher Maureen O'Keefe (MA in TESL, St. Michael's College; BA, Stanford University; TEFL certificate, Univ of Cambridge) spent 23 years living and teaching overseas before coming to live in midcoast Maine in 2003. In Oman she taught at the British Council, in Sri Lanka she was a teacher trainer and teacher at an English school, and in Peru she taught language arts to Peruvian students. In her spare time she gardens, dances, plays tennis,  and runs a small antique bead and jewelry business.

Teacher Heidi Karod (MA, Language and Linguistics, University of New Hampshire; BA, University of Maine) has taught English to university students and professionals at the University of New Hampshire and the University of Maine. During her seven years as a high school teacher, Heidi taught Spanish and introductory Japanese language and culture and led student trips to Mexico and Spain. In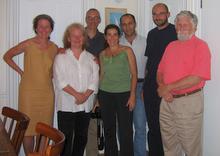 addition to her teaching, Heidi is principal second violinist for the Bangor Symphony Orchestra. Her interests include gardening, sailing, family activities, and swimming. Heidi has taught English at the Acadia Center since 2003.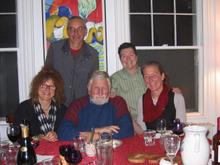 Register now for a private or combination (private/mini-group) intensive course at a time that works best for you, or for online English lessons in conversation and/or writing. Questions? Call us at 617-939-9209 or contact us by e-mail.