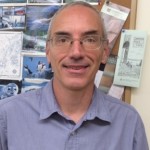 Co-founder, program director, and teacher Brian Boyd has taught English immersion courses for more than 25 years and has directed English programs in Maine for the last 20 years. A graduate of Harvard College (BA) and New York University (MA), he has taught writing and literature at New York University, College of the Atlantic, Rockport College, and the Universi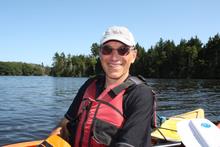 ty of Maine, and has lived in Denmark, England, and France. His interests, besides literature and languages, include history, Celtic music, art, nature, and outdoor sports.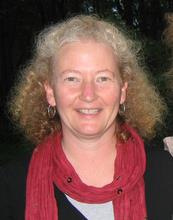 Co-founder and teacher Kit Harrison is a graduate of Harvard College (BA) and Bank Street College of Education (MS). She has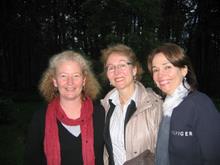 worked as a teacher and administrator in elementary schools for over 25 years. As a child she lived in Japan and India, and as an adult she has lived in the French Pyrénées near the Spanish border. Her interests include children's literature, language learning, and cooking.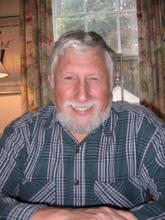 Teacher Tomm Shockey (PhD University of Connecticut, MA Middlebury College/ Johannes Gutenberg Universität Mainz, BA Dartmouth College) is a former professor of German at the University of
Connecticut and visiting professor of German at the University of Salzburg in Austria. Besides teaching both English and German in Germany, Tomm has taught English in Orel, Russia (the home of Turgenev) and in Japan, where he was English language consultant for the Aomori Winter Asian Games Organizing Committee.
His interests include woodworking, antique clocks, amateur radio (international short-wave), classical music, and reading both in English and German. Tomm has taught English at the Acadia Center since 2002.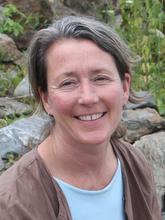 Teacher Corinne Wilson (MA University of Southern Maine, BA University of New Hampshire; student teacher at King Alfred's College, Winchester, England) During her 20 years of teaching, Corinne has focused on the integration of reading, writing, and meaningful content. She has taught language arts in the public schools and privately instructed students on an individual basis. Corinne has been a tutor in such remote places as Bequia, a small island in the Grenadines. She also assisted in leading a small group of German-speaking professionals on a six-week hiking trek above the Arctic circle in the Brooks mountain range of northern Alaska. Corinne loves hiking, sailing, photography, music, reading, and knitting. Most of the time, when she is not teaching, Corinne is with her family sharing her love for the beautiful Maine coast.
Teacher Nancy Killoran has a BA in History from the University of Maine, where she also completed an internship at the UMaine Intensive English Institute. She is the English Learner Coordinator for Regional School Unit 13 (Rockland and Thomaston, Maine), where she has worked with non-native English speakers in grades K-12 since 2008.
Nancy's love of diverse languages, cultures, and learning stems from her childhood growing up in Brazil, Honduras, and Colombia, and her travels in Angola, Mexico, China, Hawai'i, and the continental US.  She enjoys working with students at all levels of experience with an emphasis on listening comprehension. In her other life, Nancy is an experienced carpenter and woodworker. Over the past 35 years, she has helped numerous owner/builders to realize the home of their dreams. She also served as the site supervisor/builder for Midcoast Habitat for Humanity from 2011 to 2015. In all her spare time, Nancy enjoys kayaking, hiking, and hanging out with her two terrier mutts.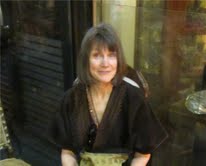 Teacher Maureen O'Keefe (MA in TESL, St. Michael's College; BA, Stanford
University; TEFL certificate, University of Cambridge) spent 23 years living and teaching overseas before coming to live in midcoast Maine in 2003. In Oman she taught at the British Council, in Sri Lanka she was a teacher trainer and teacher at an English school, and in Peru she taught language arts to Peruvian students.
In her spare time she gardens, dances, plays tennis,  and runs a small antique bead and jewelry business.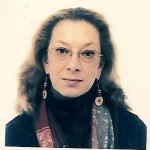 Teacher Larrain L. Slaymaker (MBA Rutgers University) has worked with a wide range of companies, non-profits, and government and community organizations. Her business and community interests include strategic marketing, start-ups, advocacy leadership, niche marketing, technology applications, and community project fundraising, as well as working with entrepreneurs, sustainable economic development, social capitalism, creative economies, and social justice. Besides teaching business to university students in Maine, Larrain has periodically worked with high-level business executives in Beijing, China, helping them improve both their English and their awareness of international business culture issues.
Originally from Manhattan, New York, Larrain lives in Hope, Maine, where she raised her three sons.  She has traveled and lived in Europe and Asia. She enjoys travel, theater, music, being outside in the winter, spring, summer and fall, eating well, laughing and dancing whenever possible.
Teacher 
Kathy
Dunne
 has a BA in French from California State University at Long Beach. She spent a year in Nice, France, attending an International Studies program.
Kathy
worked for Delta Air Lines for 25 years, traveling extensively for both business and pleasure. As a liaison to Delta's Global Alliance partners, she gained a broad perspective and a deep appreciation of other cultures.
After retiring from the corporate world, she went on to a second career as a language teacher, first in Atlanta and later in Maine.
Kathy
enjoys teaching students of all ages and all levels. Her  free time is spent gardening, cooking and exploring the state of Maine.
Register now for a private or combination (private/mini-group) intensive course at a time that works best for you, or for online English lessons in conversation and/or writing. Questions? Call us at 617-939-9209 or contact us by e-mail.