Online English Lessons
Online English Lessons: Conversation
Talking one-to-one with a native English speaker is essential to improving your speaking and listening skills in English. Even better is when the native English speaker is also an experienced teacher who can give you instant feedback on the best way to express yourself in English.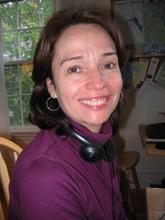 All you need is a telephone (landline, mobile, or internet phone) and a computer with an Internet connection. We call you at a pre-arranged time. (If your computer has a webcam we can also have a video connection but this is not necessary.)
At regular intervals during our conversation and using a screen-sharing tool via the internet as a virtual blackboard, we provide you with clear, detailed suggestions on improving your English vocabulary, grammar, and pronunciation.
At the end of the lesson, we e-mail you study notes on the main language points discussed during the lesson.
Fee: US$30 for 30-minute conversation lesson/ US$50 for 1-hour conversation lesson
Online English Lessons: Writing
Practicing your writing in English is one of the best ways to improve both your written and spoken English skills. You write a short composition or essay on a topic of interest to you (we can help you with topic ideas) and send it to us by e-mail. Alternatively, you can send us samples of business correspondence (e-mail messages, presentations, reports, etc.) you are writing or have written.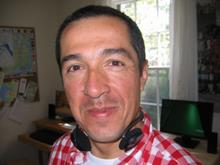 Our experienced teachers correct your writing and respond promptly by e-mail with the following materials: Your writing with all corrections of vocabulary and grammar clearly marked, plus study notes including detailed explanations of all corrections and suggestions on how to avoid these errors in the future.
Fee: US$50 for less than 300 words of writing (essay or business correspondence)/ US$75 for 300-500 words of writing (essay or business correspondence)
Register now for online English lessons in conversation and/or writing by completing our Registration Form.
When we have received your registration, we will send you a questionnaire asking you more about your learning objectives and scheduling preferences. Before scheduling your first online lesson, an advance payment of US$250 is required. At the end of each lesson we will notify you of the fee for that lesson and your available credit for future lessons.
Payment Methods:
Bank (wire) transfer (please inquire for details)
International money order, Western Union money transfer, signed traveler's checks, or personal check in US dollars, made payable to: Acadia Center for English Immersion
VISA, MasterCard, or Discover (provide us with credit card number and expiration date)