Executives and business professionals from many leading international companies have achieved their English language learning goals in our intensive English immersion courses in Maine, USA.
Choosing from course options which include combination (private/mini-group), private, premium, and online courses, our business clients benefit from the total immersion setting and the dedication and personal attention of our experienced, knowledgeable teachers.
"At home I took English classes twice a week for 1.5 hours each class," said Leandro, a telecommunications executive from Argentina. "But three weeks of an intensive course at Acadia Center is equivalent to a full year of English classes at home. Before the course, my English was very limited. Now I feel very good about my progress, especially in speaking and pronunciation. I learned constantly and easily all day."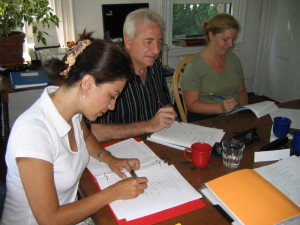 If you use English in your daily business communication, if you need to improve your ability to speak and understand others during meetings and conference calls, if you write e-mails and reports in English, if you make presentations in English, register now for an English immersion course that will give you the everyday conversation and business English skills you need to succeed professionally.
Value is very important to our business clients. Take advantage of our company discounts to make an affordable investment in your company's growth:
5% discount when your company sends two or more of your company's professionals in one calendar year.
10% discount when your company sends four or more of your company's professionals in one calendar year.
15% discount when your company sends six or more of your company's professionals in one calendar year.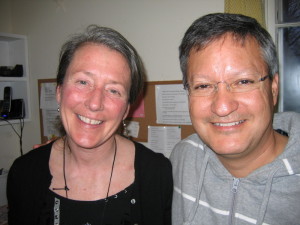 In addition, we offer a 5% alumni discount to all students who attended an English immersion course with us previously.
To receive the company discount, all course fees, except deposits, for all registered course participants must be paid in a single payment by wire transfer or check in US dollars.
Contact us now for detailed answers to your questions and a price quote. We look forward to helping your company's leaders and employees speak, write, read, and understand English accurately and confidently!