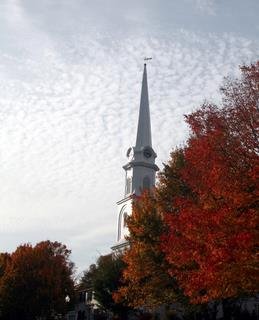 Autumn is a great time of year to take some time off from your job and dedicate two or three weeks (or more) to improving your English skills. Acadia Center has new English immersion courses beginning every Monday all year long.
The best way to improve your English in a short time is to focus on your specific needs in English in private and small-group classes (small means very small: 4 students with 1 teacher maximum) and then give you plenty of opportunity to practice what you've learned all day from morning to night, at meals and on excursions in a friendly, relaxed atmosphere.
New England in general and Maine in particular is famous for its beautiful fall foliage. The Appalachian Mountain Club named Camden Hill State Park (only a 10-minute walk from Acadia Center) one of the best places in the USA to see the bright reds, oranges, and yellows of the sugar maple tree.
Register for a course this fall to raise your English to a higher level while enjoying autumn in Maine!