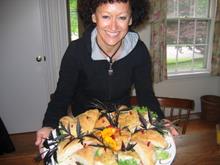 Fresh local seafood, fruit, and vegetables, delicious meat and pasta dishes, healthy salads and freshly baked whole grain breads, luxurious desserts — it's all on the menu at Acadia Center.
Sample lunch & dinner menu:
Monday
lunch: spinach and ricotta manicotta with garden salad
dinner: steak with sauteed greens & rolls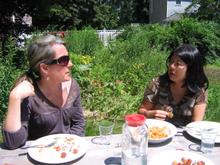 Tuesday
lunch: chicken pot pies with garden salad
dinner: fresh scallops with steamed rice and sauteed green beans
Wednesday
lunch: quiche with garden salad
dinner: pork tenderloin with mashed potatoes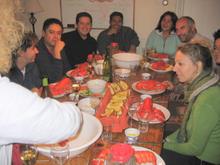 Thursday
lunch: tarragon chicken salad
dinner: fresh salmon served with roasted vegetables
Friday
lunch: rustic Italian pasta salad
dinner: beef kabobs served with rice pilaf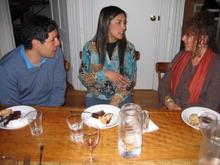 Lunches and dinners Monday through Friday are included in the immersion course package. The family-style meals give students the chance to practice their English with teachers and other native-English-speaking guests in a relaxed and friendly atmosphere.
Comments from recent students on meals at Acadia Center:
Excellent: I ate a lot but I didn't gain weight. Every meal was delicious and nutritious. – Gerard, IT professional, Venezuela
Well-balanced and diverse. – Jean-Marc, international trade agent, France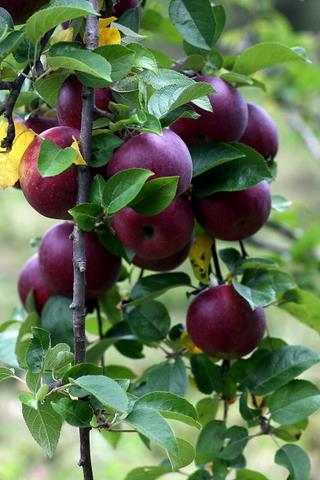 Delicious and fun – I had the opportunity to speak about many topics and in this way I was able to improve my speaking ability. – Maria, IT executive, Venezuela
I ate very well every day. The meals were all delicious! – Diane, retired nurse, Quebec
The food was very good: fresh and full of variety. – Rodolfo, sales executive, Italy
Farm photo by Marti Stone.