Old Orchard Beach – for many, many generations of French speakers from the province of Québec, those three foreign-sounding words have meant sun, surf, sand, fried food, and fun family holidays on the beautiful coast of Maine. Beginning as long ago as 1842, even before there was a train connection between Maine and points south like Boston and New York, the Grand Trunk Railway was bringing summer visitors from Montréal to Maine's beaches.
Today Old Orchard Beach is as popular as ever with visitors from all over Québec, and French speakers are also starting to discover a small English language institute further up the coast that combines uniqu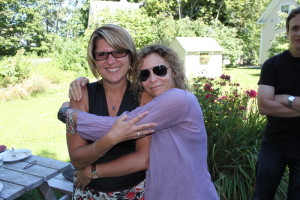 e English language immersion courses with the kind of outdoors fun Québecers have long associated with Maine.
Only five hours by car from Québec City or Trois-Rivières and six hours from Montréal, Acadia Center's home town of Camden is closer than Toronto for most Québecers.
The beaches are more rugged and rocky north of Portland, Maine, but our students from Québec love the beauty and friendly hospitality of this part of Maine's Atlantic coast.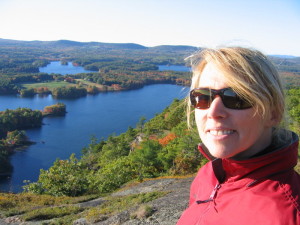 Click on the video at the top of this post to watch a video interview with Marc-André, a health and safety management consultant and author from Trois-Rivières, Québec, who explains how Acadia Center helped him learn the everyday conversation and business communication skills he needs for his work.